Buy Once and use year after year
Once you download the spreadsheet save it on your computer to a file called 'Bookkeeping' and then open it and save it again for the tax year that you are working on – eg. Bookkeeping 2022-2023 or Bookkeeping 2023-2024 and so on.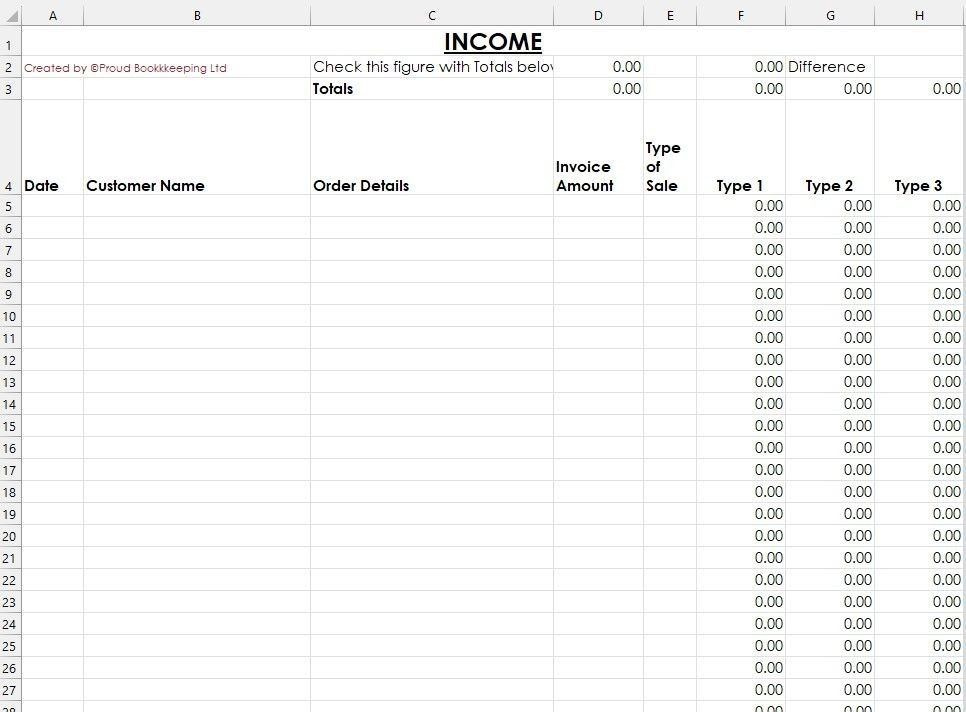 Enter your figures every week and see them grow month by month
This spreadsheet is as simple as possible for you the creative maker, it enables you to enter very little detail, the important detail and keep a tally of how your business is performing.
It's been made unbreakable so that you don't have to worry about entering a figure in the wrong place or typing over a formula and creating a massive explosion in your head when it goes pear shaped.
Bookkeeping should no longer be a headache, you may already be doing some bookkeeping and feeling that you don't know whether it is right or not – worry no more because there is help here for you. We are only an email away and will respond within a couple of days if we're busy, however, it will probably be a lot less than that.
Profit and Loss – please don't run away
When you enter your sales and expenses every month and keep on top of your bookkeeping, you can see how your business is growing (or not), fantastic if it is growing, don't worry if it's not.
Being in control of your numbers enables you to know what action you can take.
The profit and loss tab on the spreadsheet gives you a birds eye view of your business month on month and also has a running balance of an estimated tax and national insurance amount you will have to pay – unless of course the percentages change in a future budget.
Introduction
There's also an introduction tab which I'm sure will be the last thing that anyone will look at, because we're human after all and just want to get it done and get on with creating. This tab explains how the spreadsheet works